If you haven't started using the cloud yet, now is an ideal time. As the cloud computing market grows, organizations are migrating all kinds of data and applications to the cloud. Cloud can help your business whether you are a small-, mid-, or large-sized company. Here are a few important cloud stats to help you decide if now is the right time to switch to cloud computing.
There are 3.6 billion cloud-based service users
Cloud use has gone up from 2.4 billion in 2013 to 3.6 billion worldwide in 2018. For businesses that don't know about cloud yet, Gartner, which projected 18% growth for cloud in 2017 at $246.8B, defines cloud as "a style of computing in which scalable and elastic IT-enabled capabilities are delivered as a service using Internet technologies." The National Institute of Standards and Technology (NIST) breaks down cloud computing as:
On-demand service that doesn't require human interactions with every service provider

Broad network access across all devices including workstations, tablets, laptops, and phones

Resource pooling, measured services, and rapid elasticity based on demand in real-time

94% of businesses saw security benefits from cloud
With carefully monitored security that encrypts data, integrated cloud analytics allow instant access to data for better reporting and analysis. That means better quality control, improved collaborations, faster disaster recovery, improved loss prevention, automatic software updates, and sustainability: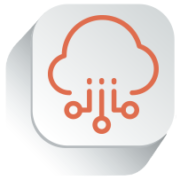 With competitive advantages, cost benefits and improved efficiencies, the cloud has a lot to offer businesses including flexibility without computer and data-storage hassles, cost-savings so businesses can get as much storage as they want, and mobility which allows mobile access on all devices.
Private cloud shows a 77% growth
An important aspect of cloud is when businesses adopt it for their specific use. While 46% of businesses have adopted cloud APIs for messenger systems, storage, and databases:
There was a 77% growth rate in private cloud

There was a 71% growth rate in hybrid cloud

There was a 31% growth rate in enterprise cloud

IT budgets are projected at 28% for cloud

US businesses budgeted more than $1.77 million for cloud-based spending
For businesses based in the US, budgets for cloud spending exceeded $1.77 million last year versus $1.3 million for businesses not located in the United States. Additionally, to meet specific business needs:
62% of the cloud is private

60% of the cloud is public

26% of the cloud is hybrid
$10 million is projected to be spent on cloud computing
For businesses with greater than 1,000 staff members, 10% of these businesses will spend about $10M on cloud computing platforms and apps during the year. Whether its cloud computing apps or platforms, businesses are taking big steps to further their big data technology. As they want to include features like streaming analytics and self-service options, Forrester states there has been an increase in businesses that want to stream analytics and incorporate cloud-based services.

Public cloud revenue may surpass $127 billion
When you look at the compound annual growth rate, by 2019, there will be a 19.4% increase in global spending for cloud-related services. Forrester finds that businesses want to incorporate advanced analytics (conducted in-memory) and data prep tools. Important data categories include APIs, data services, data preparation, data integration, in-memory computing, monitoring and administration, and advanced analytics. These can all help with the speed, scale, and integration that will push revenue growth.
Worldwide cloud services are estimated to surpass $127 billion in 2018. Additionally:
Managed service opportunities may reach

$256 billion

this year

Emerging markets may

make up 21%

of worldwide IT cloud-related services this year

Growing faster than any other market, emerging markets were expected to grow

1.8x faster

than developed markets last year accounting for

21.3%

of public cloud opportunities

Microsoft is estimated to generate 30% annual revenue from the cloud
Cloud-based software is big business. Based on Morgan Stanley data, Microsoft is estimated to generate 30% of its revenue from its use of cloud-based software in 2018.
If you have a business that's interested in scaling itself, investing in the right cloud-based services and software can help with your online or brick-and-mortar business:
Consider e-commerce software versus that of shopping cart plug-ins

Add online sales channels to increase sales growth

Include accounting software that integrates with invoicing, billing, time tracking, and expense management to eliminate the need for manual data entries, which goes beyond just spreadsheets in Excel

Incorporate cloud-based accounts payable software to manage cash flows and pay bills

Add marketing automation software to automate routine tasks and minimize workflows
Ultimately, for businesses that are interested in cloud-based storage and cloud applications, now is a great time to incorporate the cloud with your business. For help with migrating cloud or utilizing new cloud features, contact Systemize Networks.

About Systemize Networks
Systemize Networks provides IT support services and managed IT services in the Buffalo area and nationwide for small-, mid-, and large-sized businesses. When you're ready to focus on cloud-based solutions, let Systemize Networks help you get started.
https://systemizenetworks.com/wp-content/uploads/2018/07/Featured_Image.jpg
266
702
Systemize Networks
/wp-content/uploads/2018/01/systemize-logo.png
Systemize Networks
2018-07-26 20:33:12
2019-01-17 18:16:53
94% of businesses benefit from cloud security - and you can, too