It's the new way to communicate
Fully Managed VoIP Services in the Buffalo Area
Step out of the Dark Ages
Why is it that you live with modern communication tools every day, but the second you walk into the office you suddenly find yourself back in the Dark Ages?
It doesn't make any sense. But with VoIP, things are different.
Our VoIP services give professional teams the ability to communicate in a modern way. Benefit from a string of fully integrated features, a cost-effective platform, and a completely mobile solution.
Step into the 21st century
Our VoIP services aren't just modern. They're custom, too.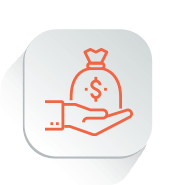 The Rate
The traditional communication platform is expensive. It involves a lot of upkeep, expertise, and "miscellaneous" expenses. But with VoIP, upkeep is automatic; expert support is part of the package, and hidden fees are a distant reality.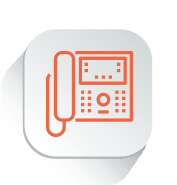 The Features
Again, VoIP is a modern communication solution. This is mainly because it's automatically set up to facilitate modern calling features — like voicemail-to-email, desktop integration, multi-person conferencing, and much more.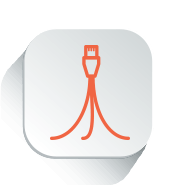 The Scalability
A major issue with the old telephone platform is that it's hard to scale. But with VoIP, extensive wiring and cabling isn't needed. You can add or remove lines with ease, and in some cases, this can all be handled from one easy-to-manage client portal.
Client Name
Person's Name
Person's Title

"Testimonial will go right here. Testimonial will go right here. Testimonial will go right here. Testimonial will go right here. Testimonial will go right here."